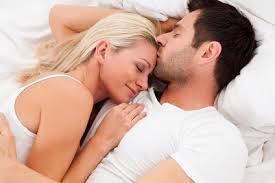 Sexual problems are just a fact of life. But like all problems, there is a solution. The fear of sex and other sexual problems can be overcome by learning self hypnosis.
You must first understand that sex isn't just about raging hormones and properly functioning gentiles. Most sexual problems occur because of issues we have with the other sex organ – the brain. That's because it's our thoughts that will largely determine how our sexual relationships and sexual problems will develop and how we will perform. Fear of sex and other sexual problems can develop into deep rooted psychological problems with sex.
There are a number of factors that influence how we interact sexually with others and why problems often result. Hypnosis is a proven way to to help you understand and correct those thoughts that are keeping you from enjoying a good sex life. The best part is that hypnosis works unconsciously – so you won't even be thinking about the problem that you use to have.
Hypnosis downloads of professionally produced sessions have helped thousands of people, men and women, to have happier, healthier and more satisfying sex lives. A wide range of sessions, focusing on specific sexual issues, are available.
Now you can easily overcome any unconscious barriers to the healthy pleasures of sexual activity and accept excitement, enjoyment and intimacy in your love life.
Find out more about hypnosis for sexual problems.
Read a special blog post and video about the Fear Of Sex
Self Hypnosis USA Home