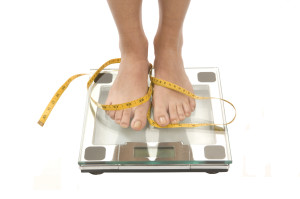 Hypnosis Sessions For "Weight Loss"
Weight loss and other downloads presented at Self Hypnosis USA  have  helped over 500,000 people improve themselves with hypnosis. Since 1995  the Hypnosis Downloads team has trained over 24,000 people to administer and facilitate hypnosis and have treated over 5,000 people in one-to-one therapy. Over 600,000 people have completed email courses since the launching of the original website in 2000. A full 90 day money-back guarantee is offered on weight loss and all other products listed on the Hypnosis Downloads pages. The weight loss sessions listed below are available for instant download.
Is losing weight difficult for you? Perhaps all you need is a little more motivation.Hypnosis can provide that extra motivation and determination to keep you going in the right direction. Hypnosis can help you reach your goals, and assist you in avoiding the multitude of  'mind traps' that can derail your weight loss plan.
If you want to lose weight, self hypnosis is the perfect tool. You will be able to re-program your sub-conscious mind – the part that makes you crave certain foods and act upon impulses – to return your ability to make your own, conscious choices in what you eat. You already understand that a true, lasting change in your weight will come when you change your lifestyle. It won't happen not with fad diets that you can't possibly keep up over the long haul. This weight control hypnosis program can help you make those changes, and far more quickly and easily than you ever imagined possible.
You might wonder why using hypnotherapy would be that much more effective than just dieting alone. It's because it pulls you out of  double sided trap. On the one hand, fad dieting and unreasonable calorie restrictions actually cause your body to store fat more effectively, and create cravings for high-calorie, unsatisfying foods. Then, feeling 'doing without', day after day, will eventually drive you to bingeing and rebellion. It doesn't matter how strong your self-control is. In the end, hunger always wins. But you can do something about it now.
Stop the pattern. Get rid of the habits of poor choices and over eating.  Take control of your hunger and your weight!
Hypnosis is a psychological approach to weight control. It identifies the hidden patterns behind poor eating habits and over-eating at the same level as they occur – deep within your unconscious mind. That's why self hypnosis is so much more effective than others. Take back control of your food choices. Give your body the foods it requires to make  maintaining a healthy weight natural and easy. But first, what are the eating patterns that you're stuck in?
Continue … "Hypnosis For Weight Loss"

Self Hypnosis USA >>> Home